Back in 1988 but under a different name, Aero Shade Technologies, Inc. started manufacturing, cockpit sunshades for the MD-11 Trijet from Douglas Aircraft.
Since then, Aero Shade Technologies, Inc. design and manufacture a large range of specialized products:
Cockpit sunshades for MD-80 series ( now Boeing B717)
The first sun visor manufactured in 2004 for the Airbus A-320 series aircraft
Cabin window shade for C-406 Reims Aviation patrol aircraft
Pilot assist handle Bombardier….
Sun visor, sun shade, chart holders for Airbus A220 (Bombardier C series)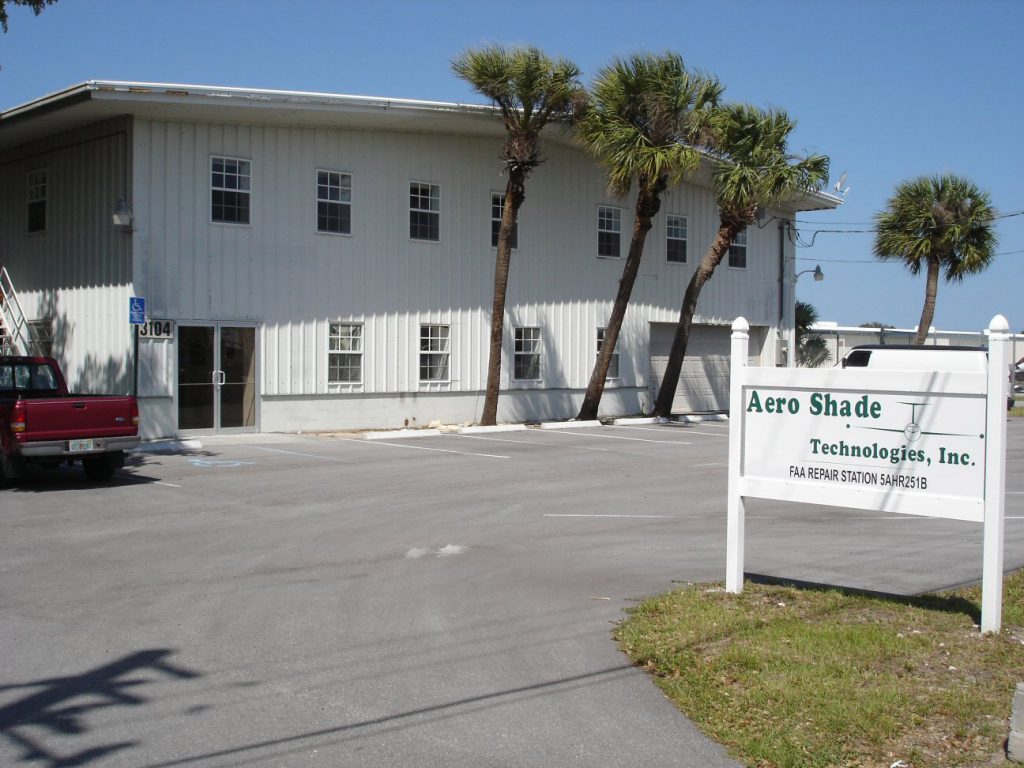 AST

Certifications and Quality Approval
The quality management system takes pride in the following approvals:
FAA approved Manufacturing facility under

Part 21

FAA Certified Repair Station

Part 145

Major OEM approvals (Boeing, Bombardier, Embraer, Gulfstream, etc)
Major Airlines approvals (American, Delta, United, etc)
Aero Shade products are OEM or FAA approved for the following equipment
Passenger aircraft
Boeing
Boeing 717/MD-90 Series
Boeing 737 Series
Boeing 757 Series
Boeing 767 Series
Boeing 747 Series
Boeing 777 Series
Boeing MD-11/DC-10 Ser.
Bombardier
CRJ 700/900/1000 Series
DHC-8-400 Series
Embraer
ERJ 135/145 Series
ERJ 170/190 Series
Airbus
A-320 Series
A-330 Series
Xian Aircraft
Ma-60 Series
MA-600 Series
Business Jets
Gulfstrean
G-150 series
G-200/250 Series
G-400 Series
G-500 Series
G-650 Series
Embraer
Phenom 100/300 Series
Legacy 100 Series
Lineage 1000 Series
Cessna
Citation I, II, V, Ultra, Bravo, Enc.
Citation III, VII, X, Excel Series
Citation CJ1/Cj2 Series
Bombardier
Global Expres/5000/XRS/Vision
hallenger 604 Series
Learjet
Lear 20/30/45/55/60 Series
Business Jets
Dassault
Falcon 20/50/900/2000 Series
Raytheaon
Beqchjet 400
Hawker 800
Beech 90/200/300/350 Series
Miscellaneous
Lockheed L-1000
Lockheed C-130
DESIGN ENGINEERING
FACILITIES
Aero Shade Technologies, Inc. is located in the heart of Florida, one of the biggest centers of excellence in aeronautic manufacturing.
Our complementary teams work together in the premises using the latest technologies to offer our clients the best expertise combining different expert know-how. A real value-driver!
DESIGN ENGINEERING
Using design software capabilities such as Design CAD, Autocad 2010, CATIA, Solidworks, Nastran and Ansys, Aero Shade Technologies, Inc. can handle your design requirements. Accessing vast libraries of aerospace and military specifications, our engineers have assembled over 5,000 drawings of parts and assemblies for the company products.

PROTOTYPING AND MANUFACTURING KNOW-HOW
Our Engineering Department can perform complete reverse engineering of existing products, review existing designs for possible improvement or cost reduction, and process STC and PMA applications on behalf of our customers.
OUR CURRENT RESEARCH TOPICS
Our Engineering Department is continuously working towards evaluating and incorporating new technologies. Our efforts are currently focused on matching the technology of switchable solar films with the standards.