COCKPIT SUN VISORS – SWIVEL TYPE
These sun visors are attached to the aircraft structure through a single point. The friction is adjustable for all movement directions by way of friction knobs and they can be stowage for take-off and landings.
The lens is injected from polycarbonate and has a variable thickness providing for a variable light blockage.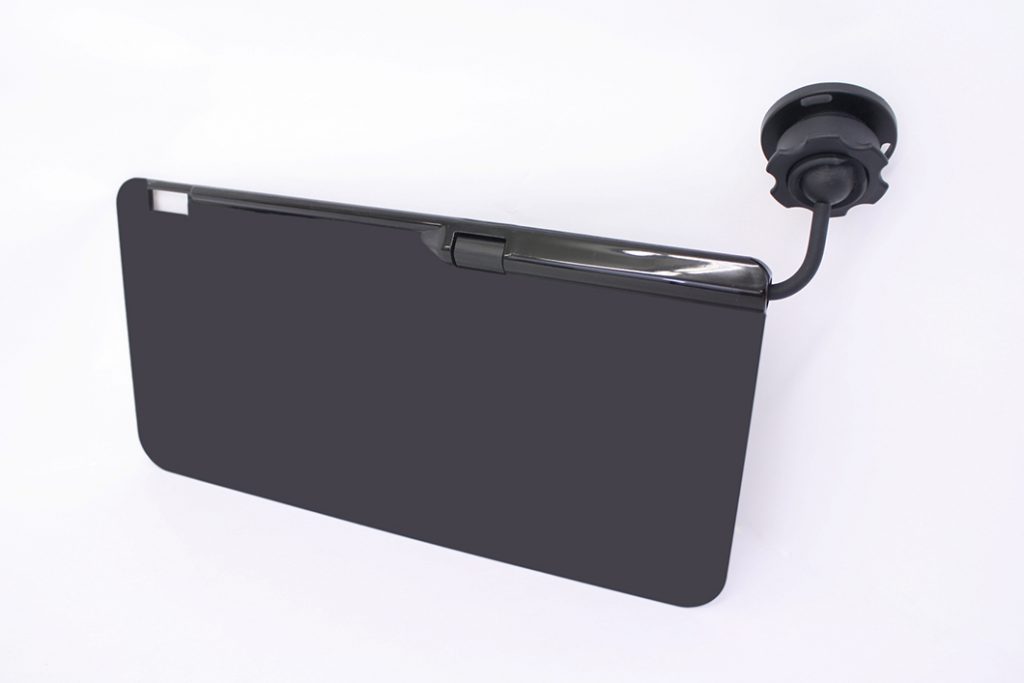 SUN VISORS – CUT POLYCARBONATE
These sun visors can be of the swivel type or moveable on a monorail. With a lens exclusively made of tinted polycarbonate, these sun visors can be oriented as necessary and stowage for take-off and landings.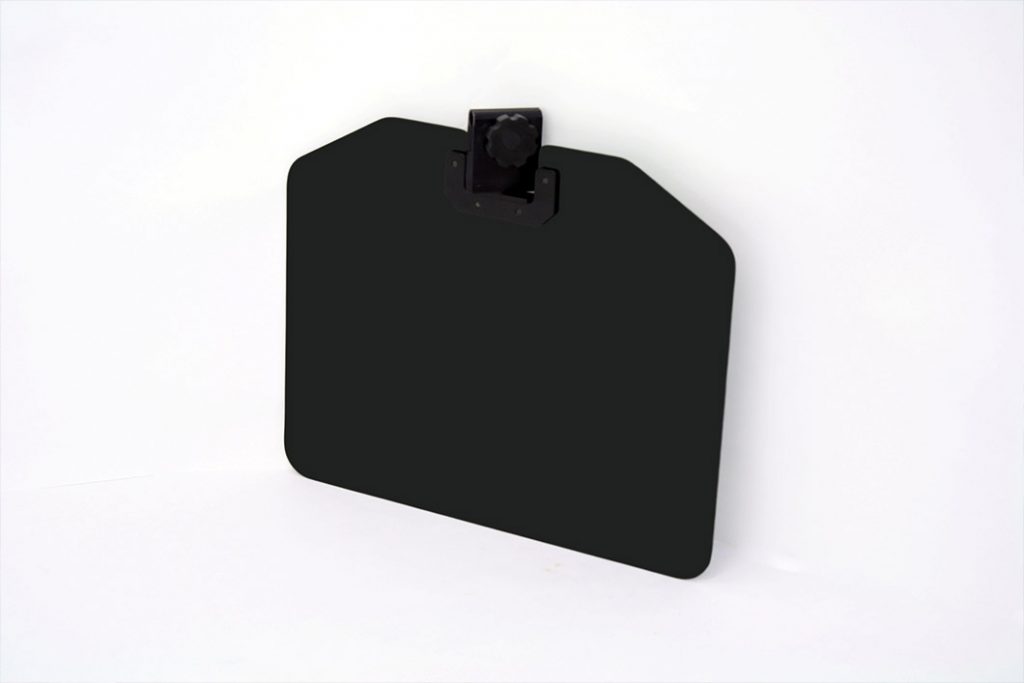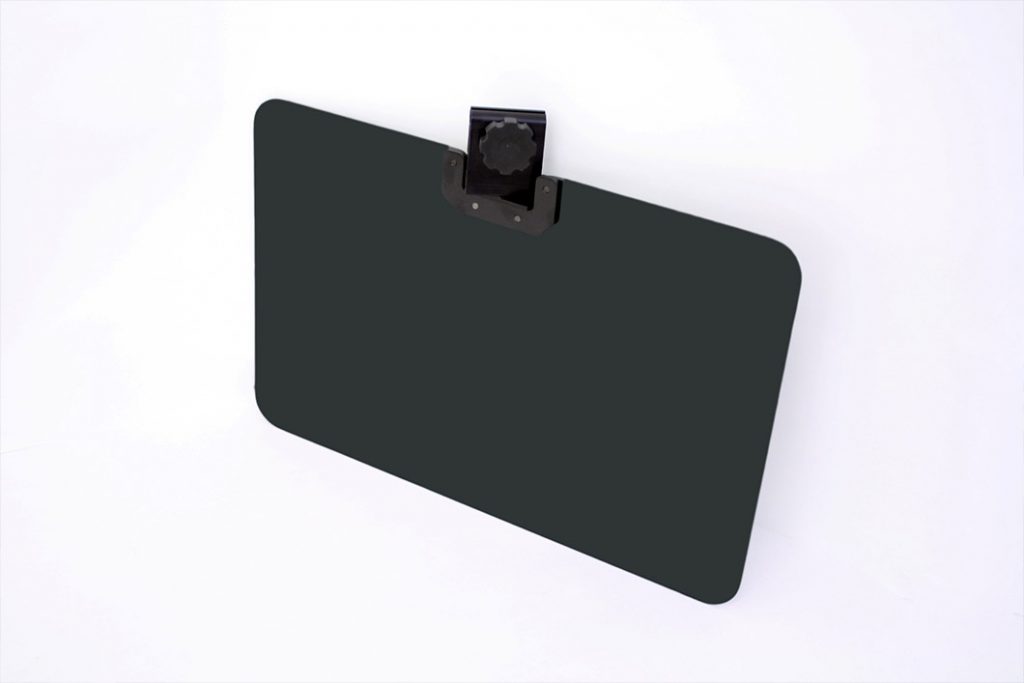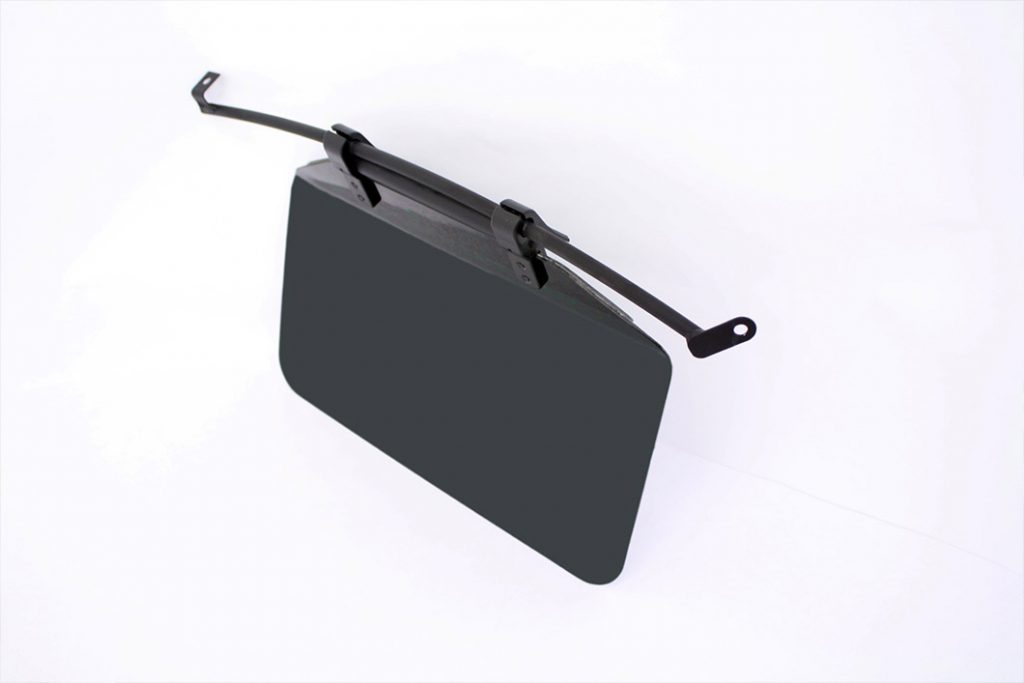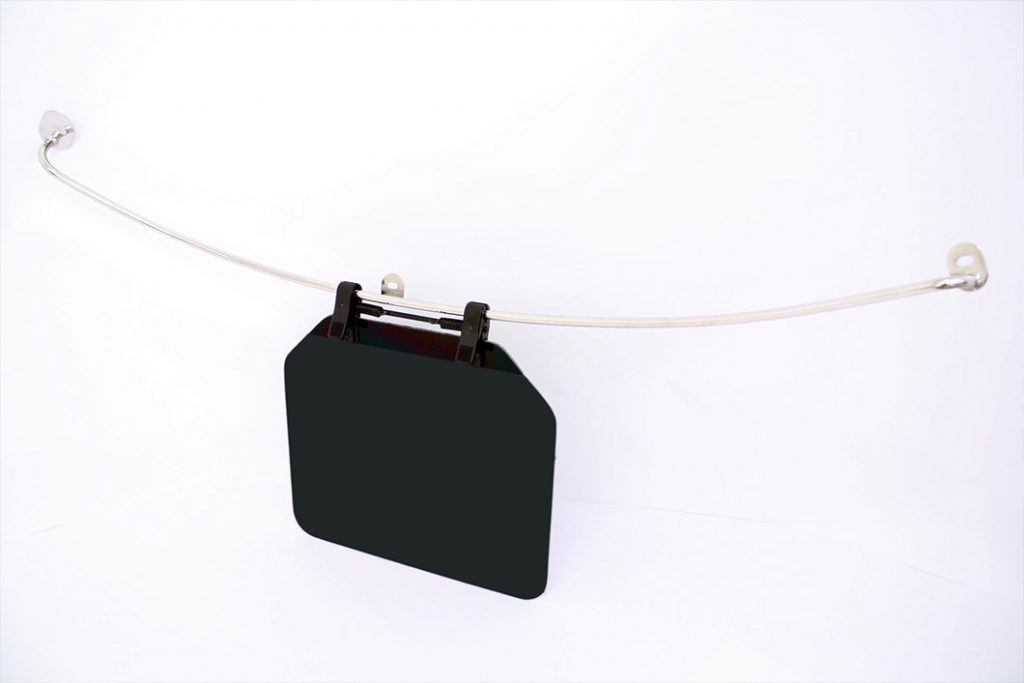 SUN VISORS – GLARESHIELD STOWED
If a larger sun visor is desired, a suitable stowage location can consist in laying the lens flat on the glareshield. The lens can be formed to accomodate the curvature of the glareshield and slide on it through two tracks before being raised to attach above the windshield.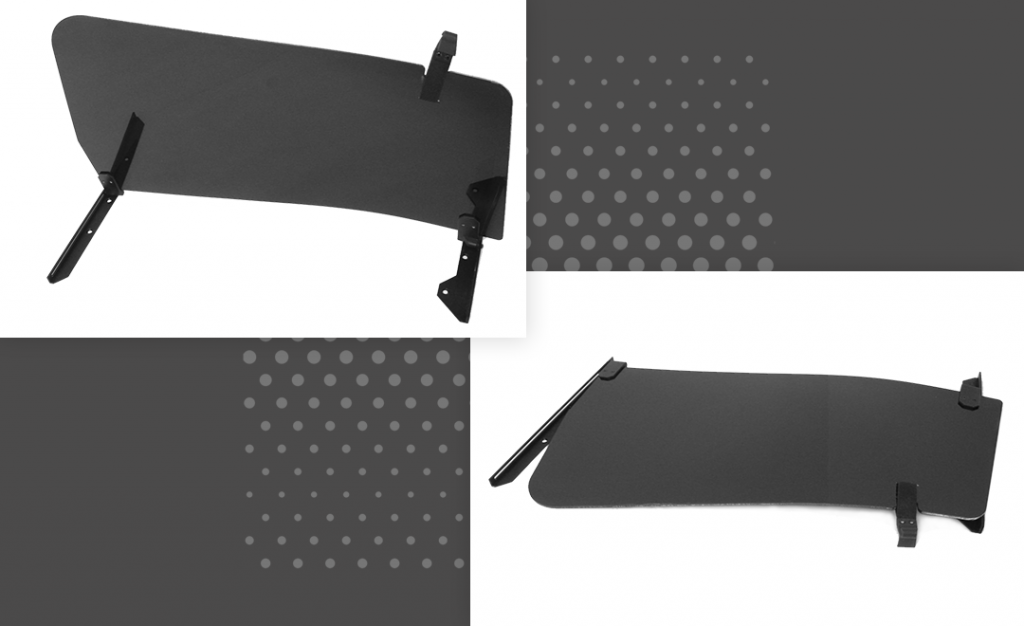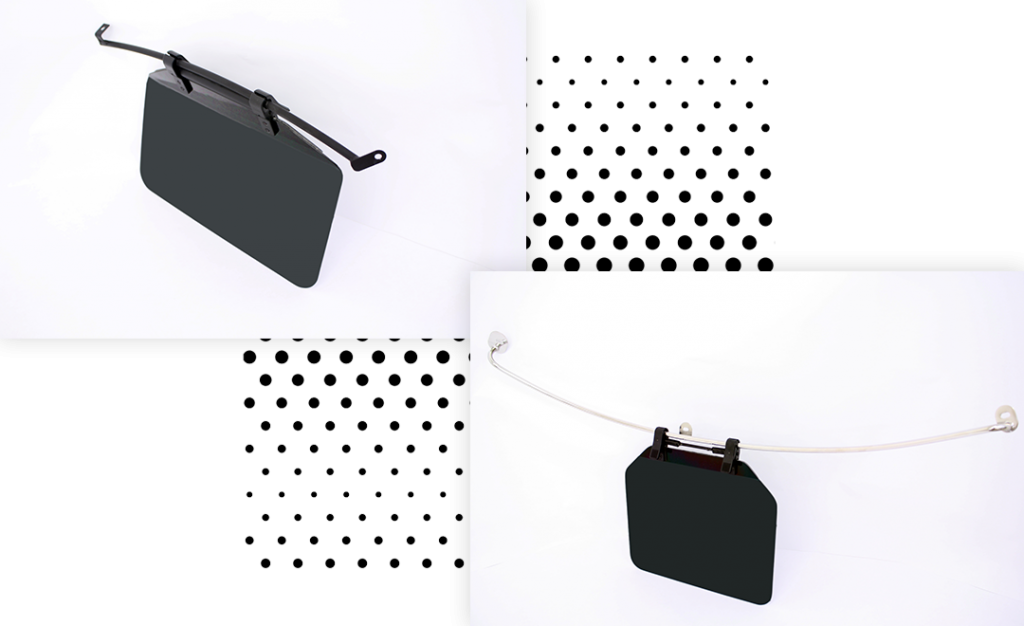 MONORAILS
Custom made of either stainless steel, they are polished to a chrome like finish, or aluminum alloy anodized black.